Game Description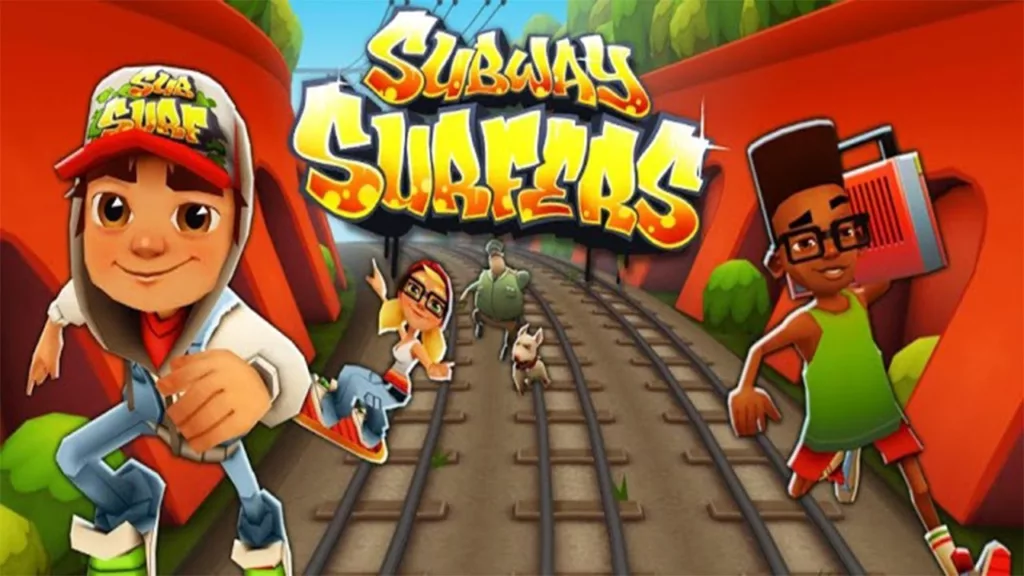 Subway Surfers offers an adrenaline-pumping adventure as you join a group of mischievous characters who love to graffiti and run from the pursuing inspector and his dog. Your goal is to dash through subway tracks, avoid oncoming trains, and collect coins and power-ups while trying to outrun the relentless inspector. With its colorful graphics and dynamic gameplay, Subway Surfers provides an addictive and exciting gaming experience.
Game Controls
Mastering the game controls is essential for your success in Subway Surfers. Here are the basic controls:
Swipe Up: Swipe your finger upward on the screen to jump.
Swipe Down: Swipe your finger downward to slide under obstacles.
Swipe Left/Right: Swipe left or right to change lanes and avoid obstacles.
Swipe Left/Right (Mid-Air): While in mid-air after a jump, swipe left or right to move horizontally.
Tap (Double Tap): Tap the screen to activate power-ups like the hoverboard.
How to Play Subway Surfers
Here's how to dive into the fast-paced world of Subway Surfers:
Access the Game: Download Subway Surfers from your device's app store (iOS, Android, etc.) or search for the web version if playing on a computer.
Launch the Game: Open the game and tap the "Play" button to begin your thrilling subway adventure.
Start Running: Your character will automatically start running. Swipe up to jump, swipe down to slide, and swipe left or right to change lanes.
Collect Coins: As you dash through the subway tracks, collect gold coins scattered along the way. These coins can be used to purchase power-ups and character outfits.
Avoid Obstacles: Watch out for various obstacles, including trains, barriers, and oncoming traffic. Colliding with obstacles will slow you down and give the inspector a chance to catch up.
Activate Power-Ups: Collect power-up tokens to activate abilities like the hoverboard, magnet, and jetpack. These power-ups can help you evade obstacles and collect more coins.
Complete Missions: Subway Surfers offers daily and weekly missions. Complete these missions to earn additional rewards and bonuses.
Outrun the Inspector: The inspector and his dog will chase you relentlessly. Keep running, dodging, and using power-ups to stay ahead of them.
Unlock New Characters: Collect character tokens to unlock new characters with unique abilities and styles.
Beat Your High Score: Challenge yourself to beat your previous high score with each playthrough. The game gets progressively faster and more challenging as you run further.
Tips and Tricks
To maximize your score and distance, consider these tips:
Use power-ups strategically to navigate tricky sections of the tracks.
Focus on completing missions to earn keys, which can be used to unlock special prizes.
Keep an eye out for limited-time events and challenges for additional rewards.
Game Developer
Subway Surfers was developed by Kiloo and SYBO Games, two Danish game development companies known for creating engaging and popular mobile games.
Game Platforms
Subway Surfers is primarily available on mobile platforms such as iOS and Android. You can download it from your device's app store. Additionally, web versions of the game can be found and played on desktop computers and laptops.
In conclusion, Subway Surfers delivers an adrenaline-fueled and visually appealing endless runner experience that keeps players hooked with its dynamic gameplay and appealing characters. Whether you're aiming to beat your high score or collect all the characters and outfits, Subway Surfers offers endless fun on the subway tracks. So, put on your running shoes, dash through the urban jungle, and aim for the highest score in Subway Surfers!