Game Description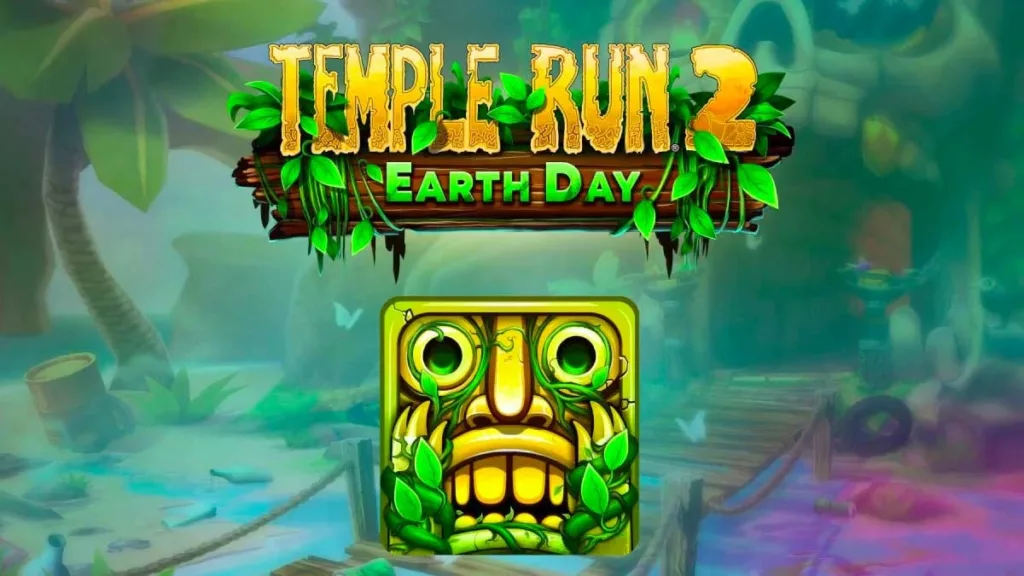 Temple Run 2 builds upon the success of the original Temple Run by introducing enhanced graphics, new environments, and more exciting gameplay features. In the game, you play as an adventurer who has stolen a cursed idol from a temple, setting off a chase sequence with a giant monkey-like creature known as the "Demon Monkey." Your objective is to run as far as you can while dodging obstacles, collecting coins, and completing objectives. Temple Run 2 offers a thrilling and addictive experience that keeps players coming back for more.
Game Controls
Mastering the game controls is essential for surviving the challenges. Here are the basic controls:
Swipe Right: Swipe your finger or mouse right to turn right.
Swipe Left: Swipe your finger or mouse left to turn left.
Swipe Up: Swipe upward to jump.
Swipe Down: Swipe downward to slide under obstacles.
How to Play Temple Run 2
Here's how to embark on your thrilling adventure:
Access the Game: Download Temple Run 2 from your device's app store (iOS, Android, etc.) or search for the web version if playing on a computer.
Launch the Game: Open the game and tap the "Play" button to start your endless run.
Start Running: Your character will automatically start running. Swipe left or right to change lanes as you navigate the temple's treacherous paths.
Collect Coins: Along the way, collect gold coins that are scattered on the path. These coins can be used to unlock characters, power-ups, and more.
Avoid Obstacles: Watch out for various obstacles, including tree roots, gaps, flames, and turns. Swipe up to jump over obstacles and swipe down to slide under barriers.
Activate Power-Ups: Collect power-up tokens to activate special abilities like shields, boosts, and coin magnets. Use these power-ups strategically to extend your run.
Complete Objectives: Temple Run 2 offers a variety of objectives and challenges. Completing these tasks can earn you extra rewards and bonuses.
Compete and Upgrade: Challenge yourself to beat your high score and compare your performance with friends. Spend collected coins to unlock and upgrade characters and power-ups.
Explore New Environments: As you progress, you'll encounter different environments, each with its own unique challenges and obstacles.
Tips and Tricks
To maximize your distance and score, consider these tips:
Keep an eye on the path ahead to anticipate upcoming obstacles.
Learn the timing and placement of power-up pickups to use them effectively.
Use tilt controls if available to help you navigate turns and curves more precisely.
Game Developer
Temple Run 2 was developed by Imangi Studios, an independent game development company known for creating the Temple Run series.
Game Platforms
Temple Run 2 is available on various platforms, including iOS, Android, and Windows devices. You can download it from your device's app store and enjoy the game on smartphones and tablets.
In conclusion, Temple Run 2 offers a thrilling and action-packed adventure that challenges your reflexes and keeps you on the edge of your seat. Whether you're racing to beat your own record or completing objectives, the game provides an adrenaline-pumping experience that has captivated players worldwide. So, put on your adventurer's hat, collect those coins, and outrun the Demon Monkey in Temple Run 2!