Game Description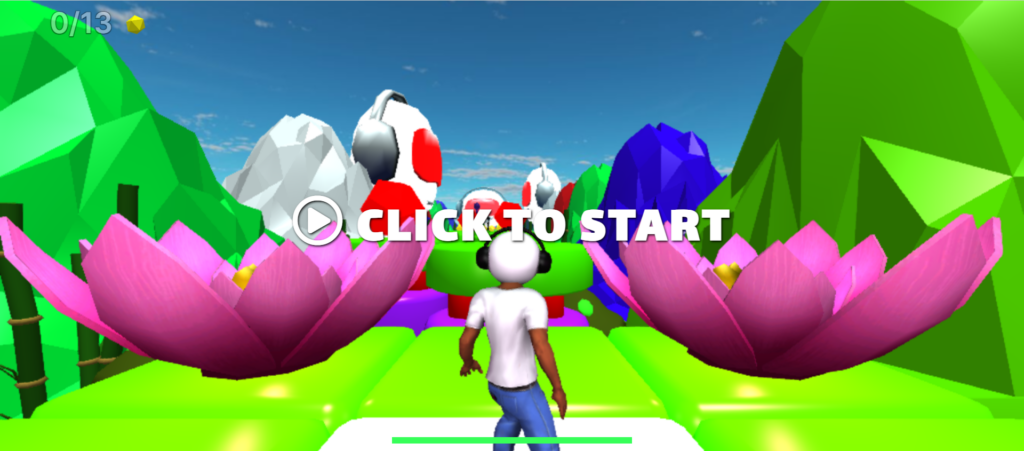 Run Fun! is all about non-stop running excitement. In the game, you take on the role of an adventurous character who embarks on a thrilling journey through a dynamic and colorful environment. Your mission is to run as far as possible, collecting coins, power-ups, and rewards while avoiding obstacles and hazards. With its fast-paced gameplay and visually appealing graphics, Run Fun! delivers an addictive and action-packed experience.
Game Controls
Mastering the game controls is crucial for success. Here are the basic controls:
Swipe Up: Swipe your finger or mouse upward on the screen to make your character jump.
Swipe Down: Swipe downward to make your character slide or roll under obstacles.
Swipe Left/Right: Swipe left or right to change lanes and avoid obstacles.
Tap (Double Tap): Tap the screen or double-tap to activate power-ups or perform special moves.
How to Play Run Fun
Here's how to dive into the endless running excitement:
Access the Game: Download Run Fun! from your device's app store (iOS, Android, etc.) or search for the web version if playing on a computer.
Launch the Game: Open the game and tap the "Play" button to start your endless run.
Start Running: Your character will automatically start running. Swipe left or right to change lanes and avoid obstacles.
Collect Coins: As you dash through the vibrant world, collect coins and other valuable items. These can be used to unlock characters, power-ups, and customization options.
Activate Power-Ups: Pick up power-ups and special items that enhance your abilities. These can include speed boosts, shields, and magnet-like abilities to attract collectibles.
Avoid Obstacles: Keep an eye out for a variety of obstacles, including barriers, pits, and hazards. Swipe up to jump over them and swipe down to slide under barriers.
Complete Objectives: Run Fun! often includes missions and objectives. Completing them can earn you extra rewards and help you progress in the game.
Challenge Yourself: Strive to beat your highest score with each playthrough. The game becomes more challenging as you run farther.
Tips and Tricks
Focus on precision and timing to navigate through tight spots and avoid obstacles.
Utilize power-ups strategically to overcome challenging sections of the course.
Experiment with different characters and customization options to find the combination that suits your playstyle.
Game Developer
Run Fun! was developed by JoyJoy, a game development studio known for creating enjoyable and visually appealing mobile games.
Game Platforms
Run Fun! is available on various platforms, including iOS, Android, and Windows devices. You can download it from your device's app store and enjoy the game on smartphones and tablets.
In conclusion, Run Fun! offers an endless running adventure that's perfect for quick and exciting gaming sessions. Whether you're aiming to beat your high score, complete missions, or explore the vibrant world, Run Fun! delivers a captivating and action-packed experience. So, lace up your running shoes, collect those coins, and embark on a thrilling journey in Run Fun!