Game Description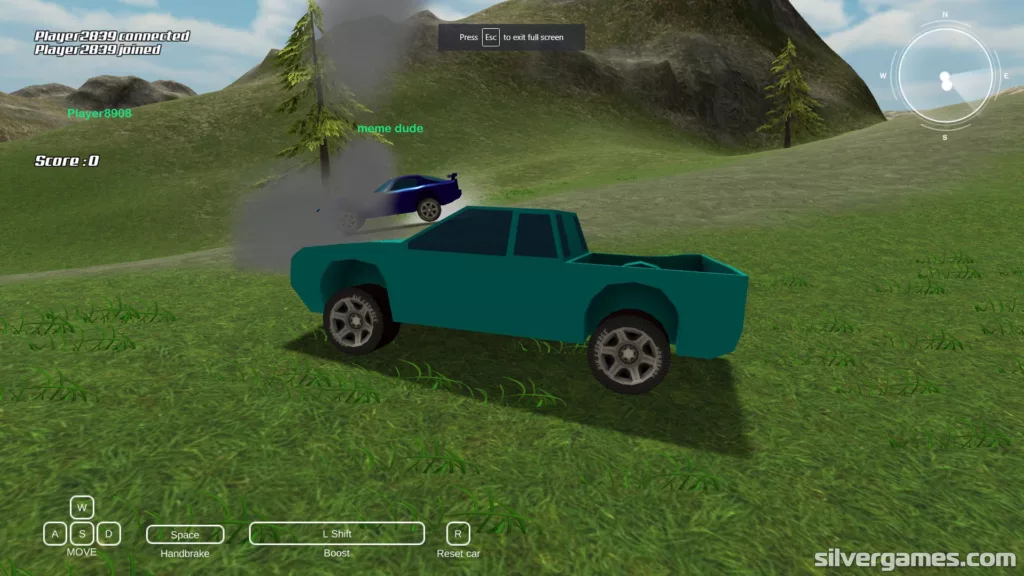 Stunt Simulator Multiplayer is an action-packed game that puts you in the driver's seat of various vehicles, from sports cars to motorcycles, and challenges you to perform jaw-dropping stunts. What sets this game apart is its multiplayer mode, allowing you to compete and show off your stunting skills against players from around the world. With a wide range of vehicles and a variety of stunt-filled arenas, Stunt Simulator Multiplayer promises non-stop excitement and friendly competition.
Game Controls
Understanding the game controls is essential for mastering Stunt Simulator Multiplayer. Here are the basic controls:
W, A, S, D or Arrow Keys: Use these keys to control your vehicle's movement.
Spacebar: Press the spacebar to activate the handbrake, allowing for sharp turns and drifts.
C: Press "C" to change the camera angle, giving you different perspectives on your stunts.
R: If your vehicle gets stuck or crashes, press "R" to respawn at the last checkpoint.
How to Play Stunt Simulator Multiplayer
Here's how to start performing thrilling stunts and competing:
Access the Game: Stunt Simulator Multiplayer is available on various gaming websites. Search for the game online and choose a reliable source to play.
Join a Lobby: Upon entering the game, you can create your own lobby or join an existing one. Lobbies are where you'll meet other players and compete in stunting challenges.
Vehicle Selection: Before each round, you'll have the opportunity to select a vehicle from a diverse lineup, each with its own handling characteristics. Choose the one that suits your stunting style.
Stunt Challenges: In each round, you'll face different stunt challenges, such as jumping through flaming hoops, performing flips, or racing against other players. Follow the on-screen instructions to complete these challenges.
Compete and Score: Compete against other players in real-time to score points by successfully completing stunts and challenges. The player with the highest score at the end of the round wins.
Unlock New Vehicles: As you participate in more rounds and earn points, you'll unlock new vehicles to add to your collection. Experiment with different vehicles to expand your stunting repertoire.
Socialize and Chat: Stunt Simulator Multiplayer also offers a chat feature, allowing you to communicate with other players in the lobby. Coordinate strategies, share tips, or engage in friendly banter.
Tips and Tricks
Practice is key to mastering the controls and performing precise stunts.
Experiment with different vehicles to discover which ones are best suited for specific challenges.
Collaborate with other players in the lobby to tackle challenges and achieve higher scores.
Game Developer
Stunt Simulator Multiplayer was developed by Martian Games, a game development studio known for creating dynamic and engaging multiplayer games.
Game Platforms
Mobile Devices: Download the game on iOS and Android devices to play on the go.
In conclusion, Stunt Simulator Multiplayer offers an adrenaline-pumping and competitive stunting experience that allows you to showcase your skills and perform thrilling maneuvers with friends and players from all over the world. So, buckle up, select your favorite vehicle, and get ready to amaze the world with your stunts in Stunt Simulator Multiplayer!