Game Description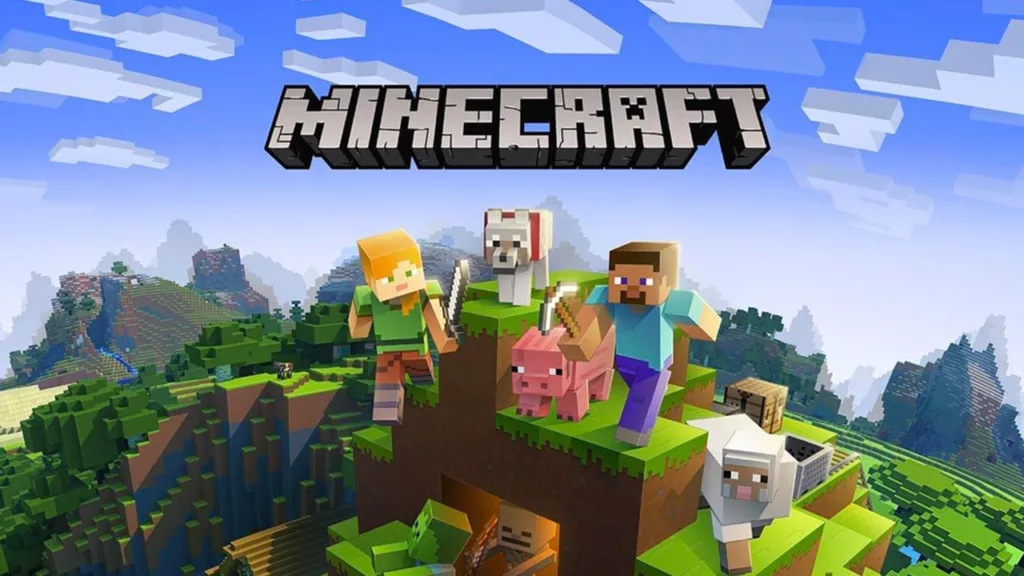 Minecraft is a wildly popular sandbox game that allows players to unleash their creativity and explore vast, blocky worlds. Developed by Mojang Studios, it has become a gaming phenomenon, known for its open-world exploration and building mechanics.
Game Controls
PC (Java Edition):

WASD keys: Move your character.
Spacebar: Jump.
Mouse: Control camera view.
Left-click: Break blocks or attack.
Right-click: Place blocks or use items.

Console and Bedrock Edition (PC, consoles, mobile):

Controls vary depending on the platform, but typically involve joystick movement and button inputs.
How to Play Minecraft
Playing Minecraft is an open-ended experience:
Exploration: Begin in a randomly generated world and explore diverse biomes, caves, and structures.
Gathering: Mine resources like wood, stone, and ores to craft tools, weapons, and structures.
Building: Construct structures, from simple houses to grand castles, using blocks you've collected.
Survival: Survive against various threats, including hostile mobs that come out at night.
Crafting: Utilize the crafting system to create items, weapons, and tools.
Multiplayer: Join friends in multiplayer servers to collaborate or compete in shared worlds.
Tips and Tricks
To thrive in Minecraft, consider these tips:
First-Night Shelter: Build a shelter before nightfall to protect yourself from monsters.
Mining Strategy: Dig deep to find valuable resources like diamonds, but beware of lava.
Farm and Food: Establish a food source by farming or hunting animals.
Crafting Essentials: Learn essential crafting recipes, like torches and weapons.
Exploration: Adventure into the Nether and the End for rare resources and challenges.
Enchantments: Use enchantment tables to enhance your tools and gear.
Game Developer
Minecraft is developed by Mojang Studios, a Swedish game development company.
Game Platforms
Minecraft is available on a wide range of platforms, including PC, consoles (Xbox, PlayStation, Nintendo Switch), mobile devices (iOS and Android), and more.
How to Play Unblocked
To play Minecraft unblocked, you can purchase the game from the official Minecraft website or authorized retailers. Additionally, there are various Minecraft server options available where you can enjoy custom game modes and experiences. Always ensure you are using a legitimate version of the game for the best experience.