Game Description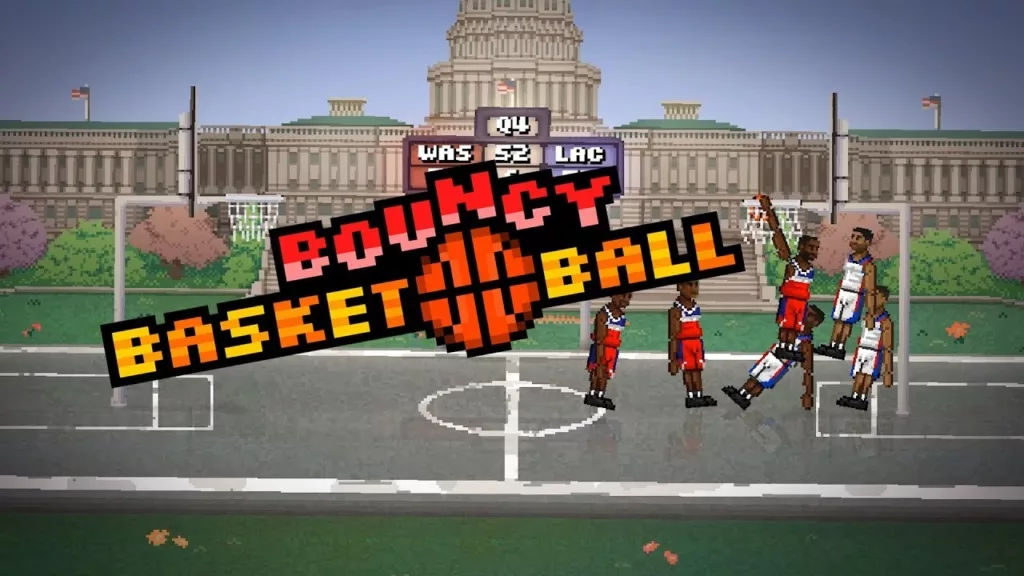 Bouncy Basketball is all about fast-paced and high-flying basketball action. In the game, you control a team of bouncy basketball players with one simple goal: score as many baskets as you can while defending your hoop. The gameplay is easy to grasp, yet challenging to master, making it suitable for players of all skill levels. With its colorful graphics and responsive controls, Bouncy Basketball delivers an enjoyable and addictive basketball gaming experience.
Game Controls
Mastering the game controls is essential for success. Here are the basic controls:
Swipe Left/Right: Swipe left or right on the screen to move your player horizontally.
Tap (Hold and Release): Tap and hold the screen to charge your shot, then release to shoot the ball.
How to Play Bouncy Basketball
Here's how to jump into the exciting world:
Access the Game: Bouncy Basketball is available for download on both iOS and Android devices. Visit your device's app store to install the game.
Choose Your Team: Start by selecting your preferred team or player. Each player has unique abilities and characteristics, so choose one that suits your playing style.
Game Modes: Bouncy Basketball offers various game modes, including quick matches and tournaments. Pick the mode that suits your preference.
Score Baskets: In the game, your objective is to score as many baskets as possible while preventing your opponent from doing the same. Swipe left or right to move your player and tap and hold to charge your shot. Release to shoot the ball.
Defense Matters: Don't forget to defend your hoop. Prevent your opponent from scoring by blocking shots and stealing the ball.
Earn Points: Points are awarded for successful baskets and defensive plays. Strive to outscore your opponent and win the game.
Unlock New Players: As you progress, you can earn coins that allow you to unlock new players or upgrade your current ones, enhancing their skills and abilities.
Challenge Friends: Bouncy Basketball also features a multiplayer mode that lets you challenge your friends to intense basketball matches.
Tips and Tricks
Timing is crucial when shooting. Release the ball at the peak of your jump for better accuracy.
Experiment with different players to find the one that matches your playing style.
Pay attention to your opponent's moves and adapt your strategy accordingly.
Game Developer
Bouncy Basketball was developed by Dreamon Studios, a game development studio known for creating engaging and addictive mobile games.
Game Platforms
Mobile Devices: Download the game on iOS and Android devices to play on the go.
In conclusion, Bouncy Basketball offers an exciting and entertaining basketball gaming experience that's perfect for quick matches and friendly competitions. Whether you're slam-dunking your way to victory or swatting away opponent shots, this game provides hours of fun and challenges your basketball skills. So, get ready to hit the court, score some baskets, and become a Bouncy Basketball legend!