Game Description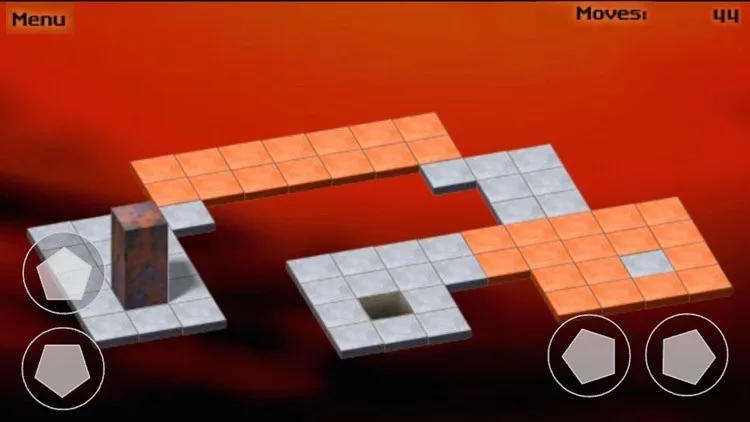 "Bloxorz" is a challenging and addictive puzzle game that will test your logical thinking and problem-solving skills. In this game, your objective is to navigate a rectangular block through various levels, trying to reach the designated hole.
Game Controls
"Bloxorz" is typically played on computers using keyboard controls. Here are the standard controls:
Keyboard Controls:
Arrow Keys: Use the arrow keys to move the block in the corresponding direction.
Spacebar: Press the spacebar to change the orientation of the block from horizontal to vertical or vice versa.
How to Play Bloxorz
The gameplay in "Bloxorz" is straightforward but becomes increasingly complex as you progress through the levels:
Objective: The goal is to move the rectangular block to the square hole located somewhere on the level.
Block Types: There are two types of blocks: a solid block and a fragile block. The solid block can stand on its edge, while the fragile block will fall if tilted.
Obstacles: Levels contain various obstacles, including switches, bridges, and more. You must interact with these elements to progress.
Switches: Some levels feature switches that you need to step on to activate bridges or open gates.
Avoid Falling: Be careful not to let the block fall off the edge or into a pit, as this will result in a level restart.
Strategy: Plan your moves carefully. You may need to tilt the block strategically to navigate tight spaces and avoid traps.
Teleporters: Some levels include teleporters that allow the block to move from one location to another instantly.
Save Progress: You can typically save your progress after completing each level, so you don't have to start from the beginning if you fail a later level.
Tips and Tricks
To excel in "Bloxorz," consider the following tips:
Plan Ahead: Take your time to plan each move. Rushing can lead to mistakes.
Experiment: Don't be afraid to try different strategies and approaches for each level.
Use Undo: Many versions of the game offer an "Undo" button to reverse your last move. Use it when you make a mistake.
Restart If Stuck: If you find yourself stuck with no way to proceed, don't hesitate to restart the level.
Game Developer
"Bloxorz" was developed by Damien Clarke and is published by various online gaming platforms.
Game Platforms
Mobile Devices: Download the game on iOS and Android devices to play on the go.
How to Play Unblocked
To play "Bloxorz" unblocked, you can search for it on popular online gaming websites or platforms. Many websites offer unblocked versions of the game that you can enjoy without any restrictions.